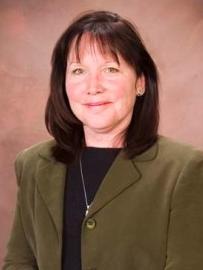 Anita Hartmann
Realtor
Your Castle Real Estate
Central Office
2755 South Locust Street
Denver, Colorado 80222
With nearly 20 years of real estate experience, Anita is a dedicated, compassionate and knowledgeable professional, who really believes that, "One Person CAN Make a Difference!" She specializes in the luxury home market which means client satisfaction is key. This requires honesty, first-class professionalism, commitment and a can-do attitude.

Anita is the Founder of the Luxury Home Specialists Group and is also a member of the Luxury Home Institute and the Denver Luxury Home Team. When working with home buyers, Anita strongly recommends establishing a "Buyer's Agency" relationship which affords the greatest level of service, protection and advocacy. Ask her how this will be a very important benefit (at no cost) to you. Anita provides an entire luxury market package - with her support and marketing systems, combined with her expert training in this niche market.

Having moved to Colorado in 1971, she greatly values the closeness to nature and wildlife, and considers Colorado an ideal place to raise a family. Anita also believes in giving back to her community, both from an environmentalist perspective and a societal perspective, by supporting numerous wildlife and nature groups plus a homeless shelter and Colorado Public Radio. Anita enjoys spending her spare time with her husband, four children, four grandkids, her animals and friends. For her, truly caring for her clients, resulting in many long-term friendships and tremendous client satisfaction is the joy and gift of being a real estate professional.

Give Anita a call today and see which doors she can open for you!